Ancient Centralian Gemfields
Nurtured by nature for millions of years
Join fellow fossickers on our tag-along tours (follow in your own vehicle) in search of rich red garnets and the renowned Mud Tank zircons. Departure time from March to October is 8.30am (sometimes earlier if the weather is too hot). Tours can be arranged in the summer months but they will have an early departure time to beat the heat. Please phone and book to avoid disappointment.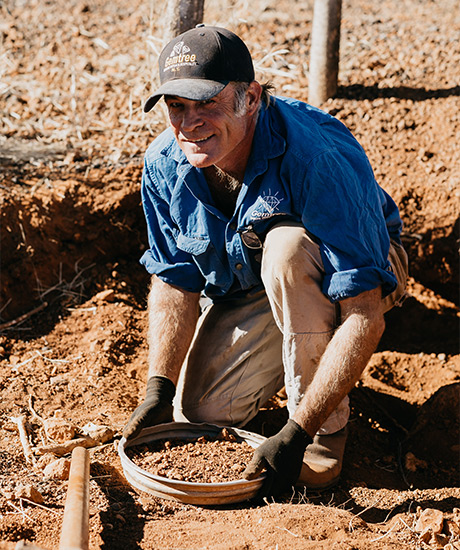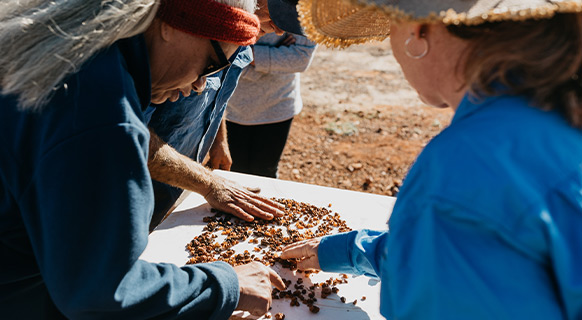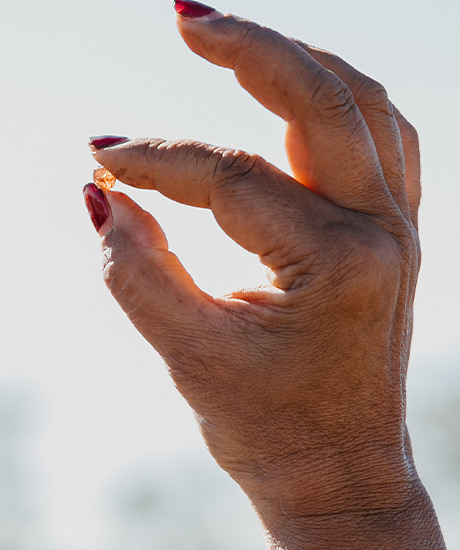 Experience the thrill of fossicking for your own gems
Bookings are essential as places are limited!
Tour Cost:
$85 for one or two adults
Children under 18 fossick for free
An extra adult sharing a set of equipment is $42.50
Tour Includes:
Hire of equipment, experienced guide to show you how and where to fossick successfully and the appraisal of the stones you have collected on your return.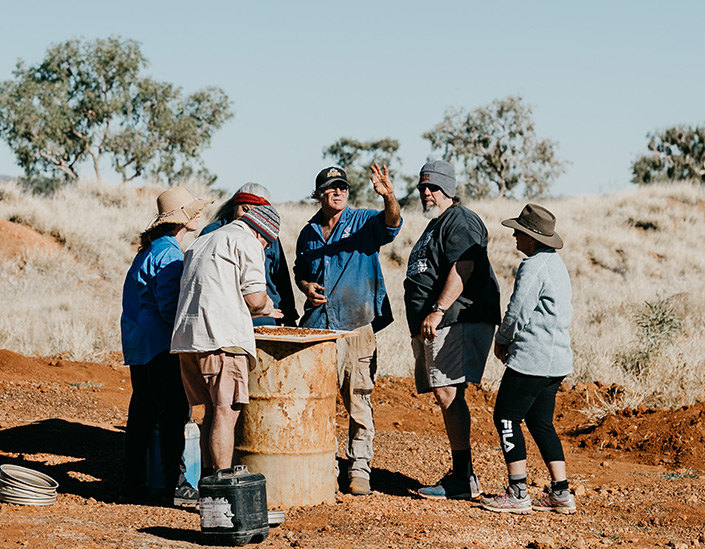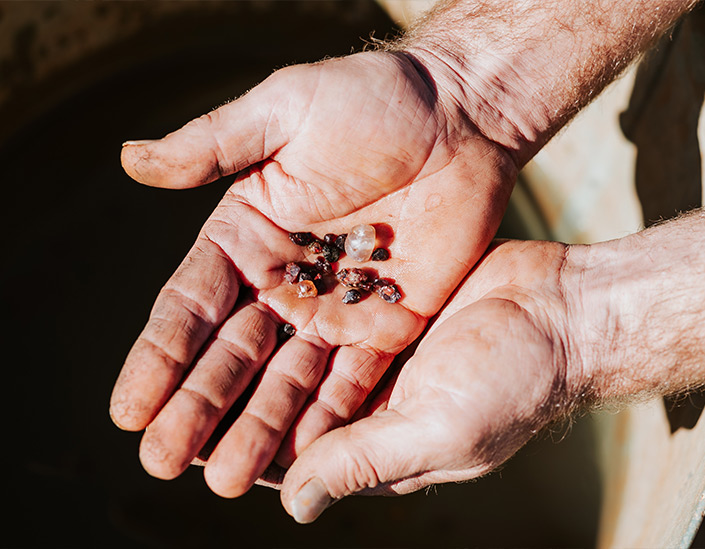 For those who prefer the comfort of fossicking near amenities or if you are short of time, you can purchase a bucket of garnet bearing gravel right here at the park – the perfect way to have a 'taste' of the fossicking experience instead of going out to the gemfields. The treasures from your bucket will also be appraised and sorted so you know just what you have!
$30 Per Bucket
An experience like nothing else
'Gem experience was great and unique experience. The area is a very outback. Great place for a genuine outback experience'
– Aromin Mind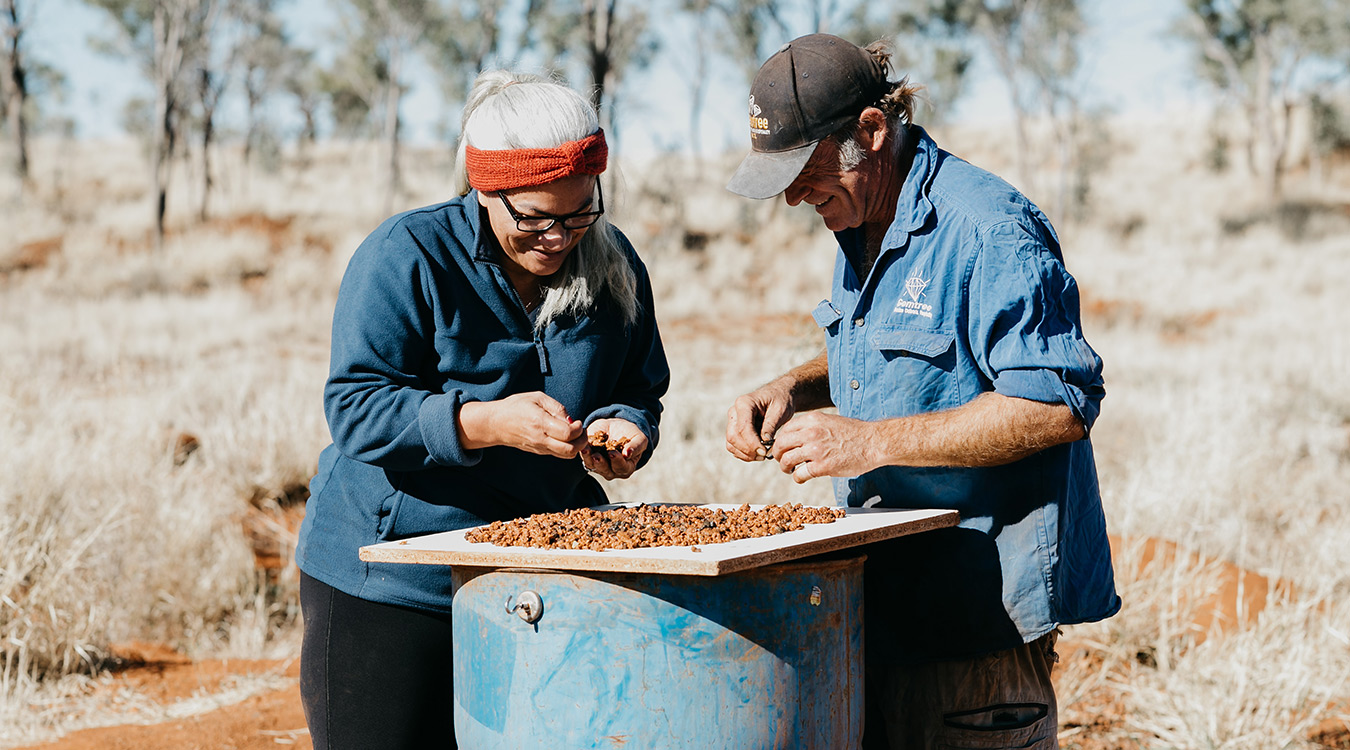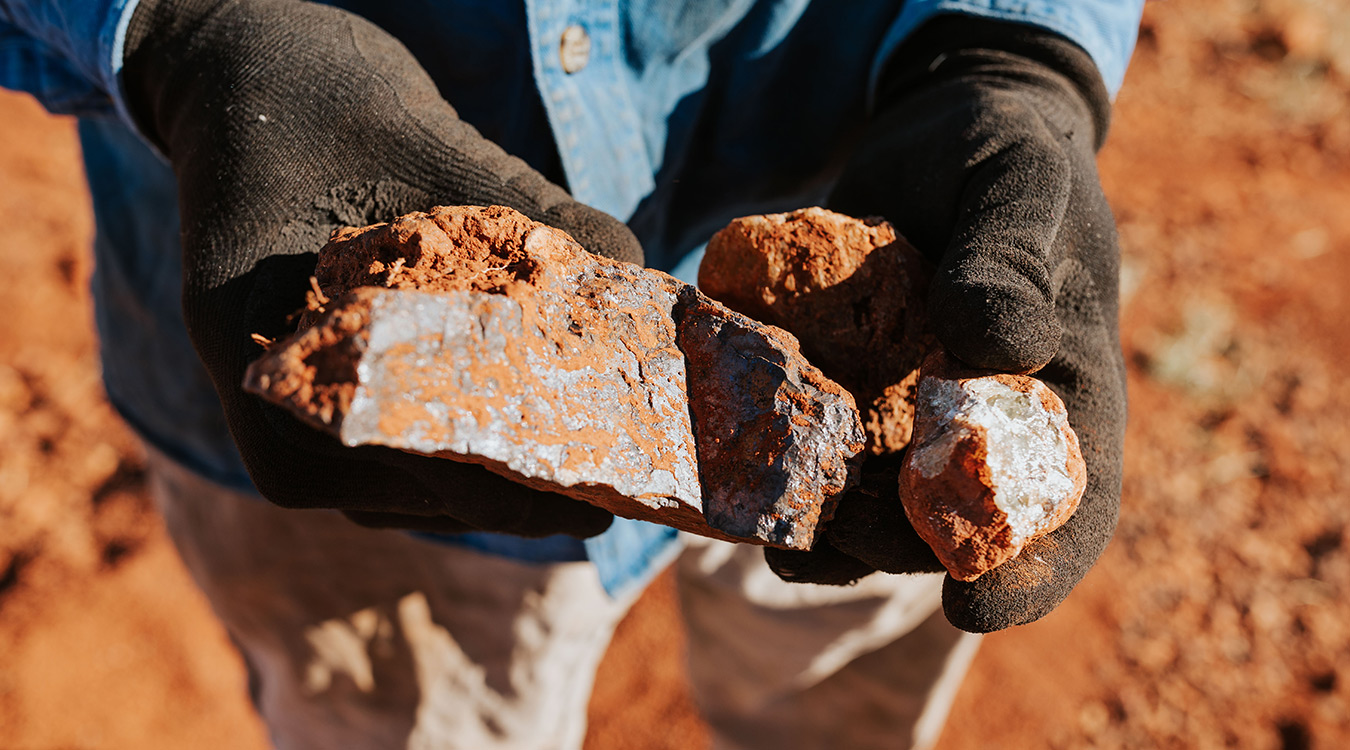 Uncover your own treasures
'…we had the best time fossiking and the people were lovely, and we found when fossiking 2 big chunks of gems , it was wonderful'
– Jean Frances Parker
An adventure that really 'rocks'
'Fantastic! A must stop at. The staff were welcoming and friendly. The gem fossicking tours were great. We were surprised and delighted with our finds.'
– Laverne Lasijczuk