Showcase your outback memento
Visit the Gem Room and view an extensive range of jewellery, gems, crystals and mineral specimens. Purchase pieces that catch your eye as a souvenir or take one of our guided fossicking tours and find your own gems!
Nurtured by time and crafted by the elements, the semi-precious stones you find can be brought to life by Gemtree's gemcutter who has perfected the art of cutting Central Australian gemstones over many years.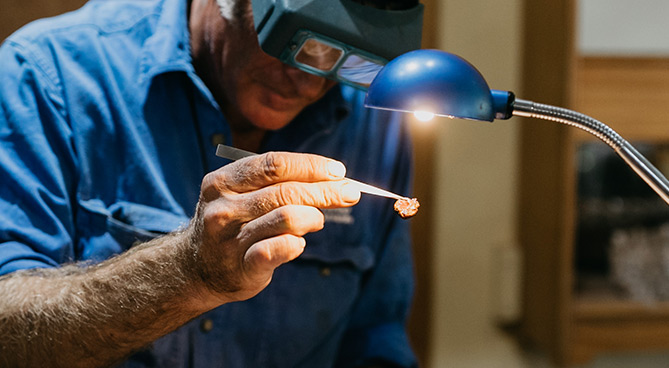 Have gems in the rough at home?
Get Your Stones Processed
Alysha got lucky and is reaping the rewards '…fossicked for garnets for one day and found 4 good keepers to make jewellery'.
Garnet is a beautiful rich red, so deep a hue that early settlers mistook the gems for rubies, hence the name of nearby 'Ruby Gap'. An alluvial stone, garnet is found just under the surface. Gemtree takes guided tag-along tours to the gemfields daily during the season. You are bound to find cuttable gemstones on a tour. We have an extensive range of jewellery settings to capture the essence of your outback adventure by showcasing the gems that you found in a 9 crt gold – the perfect memento!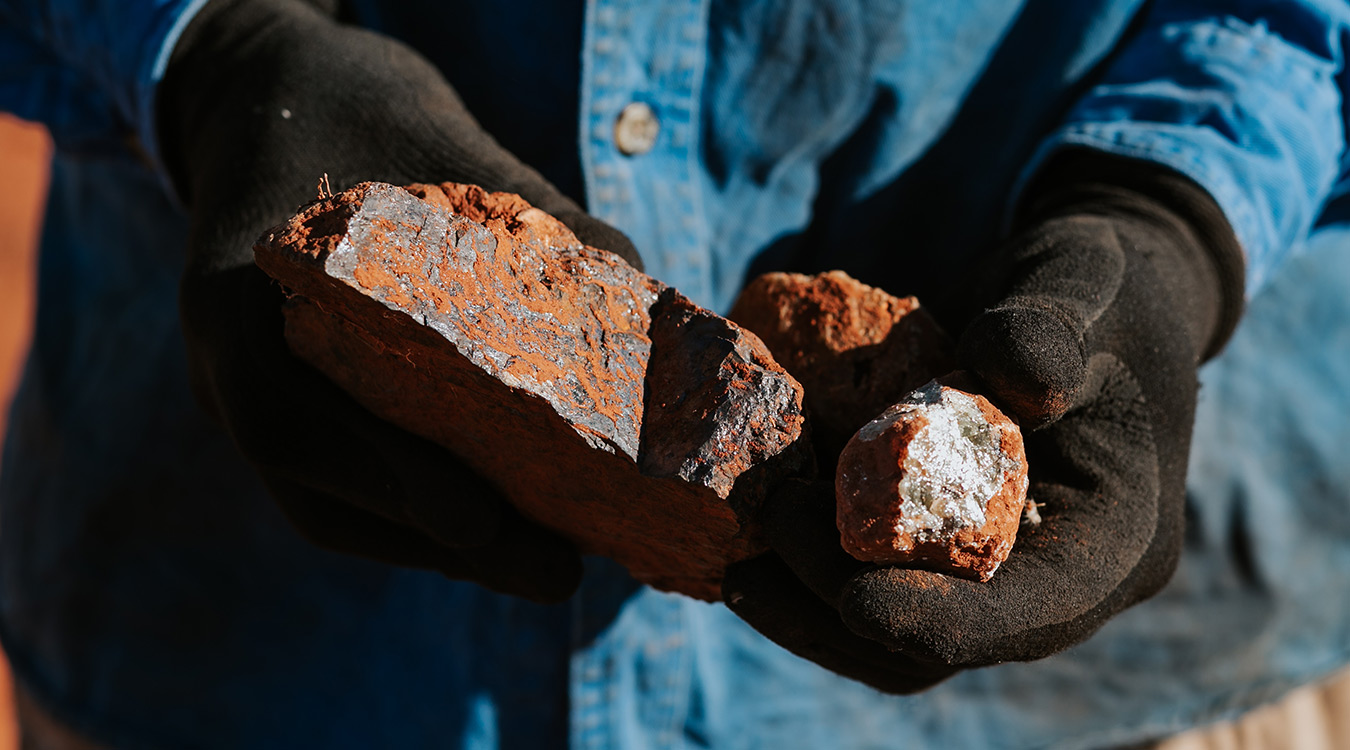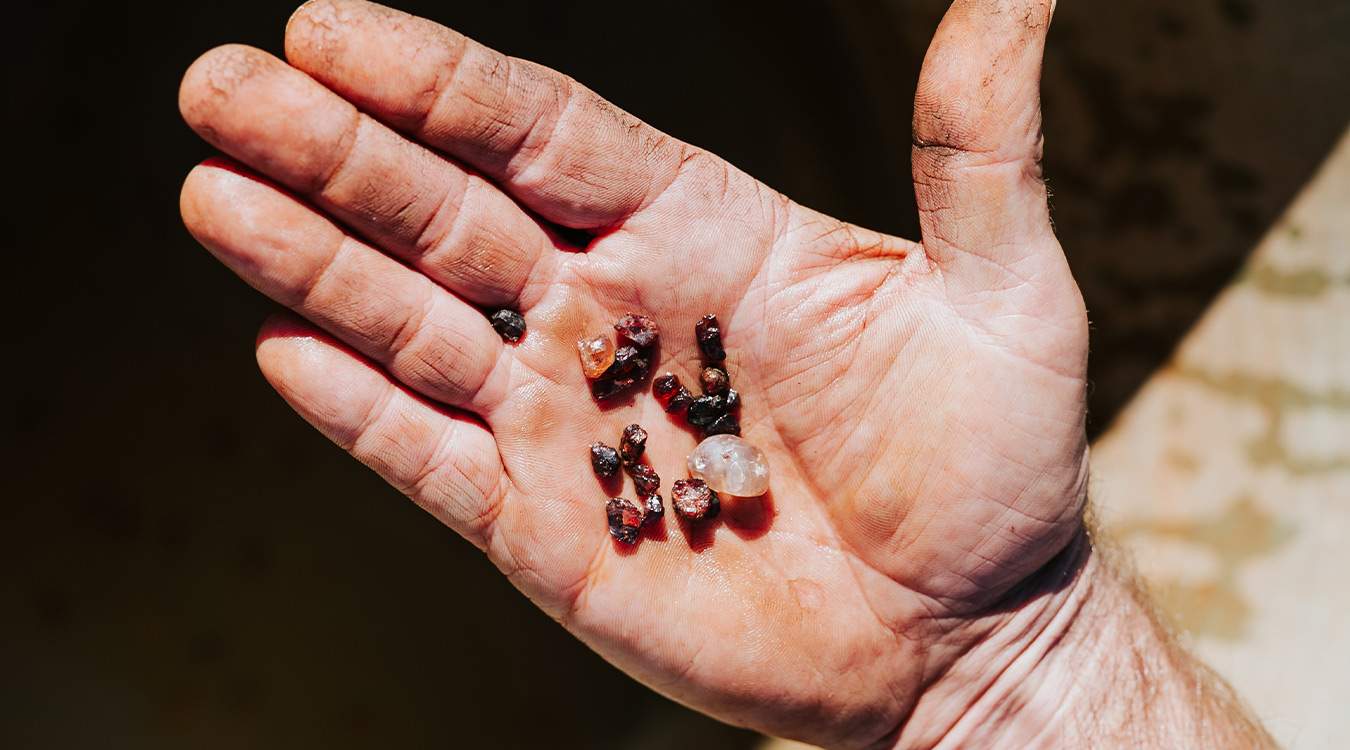 Zircon is a gem that has been nurtured by nature over millions of years to create a palette of champagne tones, ranging from white and pink, through to varying golds and bronzes (similar to Argyle diamonds). The only difference between a zircon and a diamond is that a zircon is not as hard and has a slightly lower level of light refraction. Zircons can be commonly confused with 'cubic zirconia'. These are man-made gems, a clever fake. A zircon, however, has been crafted by the elements and when you find one you have the delight in knowing you are the first human to lay eyes on mother nature's creation.
Both garnets and zircons are a thrill to find and own. Your stones will be sorted and appraised as part of your tour cost. You are then able to choose how you wish to use your treasures. Many options are open to you and our staff will help you decide just what will suit you best.